Dr. Filippo Filicori, MD, FACS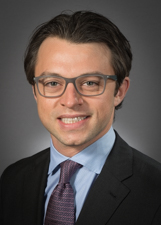 Dr. Filicori is an Associate Professor of Surgery at Hofstra/Northwell and a Board Certified Minimally Invasive Surgeon who specializes in Robotic, Laparoscopic and Endoscopic treatment of Obesity and Disorders of the Upper Gastrointestinal tract. He offers several treatment modalities for weight loss including medication, endoscopic options such as Endoscopic Sleeve Gastroplasty and Bariatric Surgery.
He is the Director for Surgical Research at Northwell Health/Lenox Hill Hospital, and he leads the Intraoperative Performance Analytics Laboratory, a collaboration with Columbia Engineering Department which focuses on the application of Artificial Intelligence in Surgery.
Dr. Filicori is the Program Director for the MIS Bariatric fellowship program and a member of the American College of Surgeons (ACS), the American Society for Metabolic and Bariatric Surgery (ASMBS), the Society of American Gastrointestinal and Endoscopic Surgeons (SAGES), the Society for Surgery of the Alimentary Tract (SSAT) and the European Association of Endoscopic Surgery (EAES).
Ready to take the first step to weight loss & better health?