Dr. Julio Teixeira, M.D., F.A.C.S.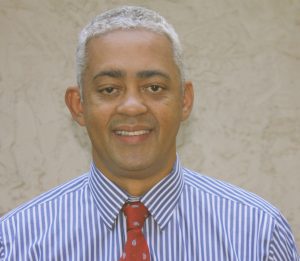 Dr. Teixeira is a graduate from Temple University School of Medicine in Philadelphia and completed his general surgery residency at New York Medical College along with a fellowship in Minimally Invasive Surgery. He is certified by the American Board of Surgery and a fellow of the American College of Surgeons.
He was Assistant Professor of Surgery at Albert Einstein College of Medicine and Director of Bariatric Surgery at Montefiore Medical Center until 2005 when he joined the Faculty at St. Luke's-Roosevelt Hospital Center where  he served as Associate Clinical Professor of Surgery at Columbia University College of Physicians & Surgeons.
Dr. Teixeira specializes in laparoscopic surgical techniques to treat diseases of the gastrointestinal system including esophagus, stomach, gall bladder and small intestine. He also specializes in solid organ surgery such the spleen, pancreas and the adrenal glands.
Dr. Teixeira is a national expert and leader in bariatric surgery. He developed an interest in obesity early in his career and has performed several thousand bariatric surgeries since 1998. He was a pioneer in developing new and advanced techniques in treating obesity such as Laparoscopic Gastric Bypass, participated in FDA trials to evaluate the Realize Gastric Band in the United States and developed new methods such as endoscopic stenting to treat complications of bariatric surgery and single incision laparoscopic surgery.
He has published numerous articles and studies in Peer Reviewed Journals as well as chapters in text books and lectured extensively nationally and internationally. Dr. Teixeira has been named several times as one of the Best Doctors in New York by Castle Connolly and serves as a national reviewer for the American College of Surgeons.
Dr. Teixeira has now joined the NorthShoreLIJ Medical Group and the medical staff of Lenox Hill Hospital in New York,a world class institution. Dr. Teixeira also maintains privileges at St. John's Riverside Hospital in Westchester.